It all started with fishing boats. Finding food in rivers, lakes or offshore became a trade over the past two millennia. Parallel to the development of fishing boats, boat builder also developed military vessels, which became an important cornerstone to cross vast parts of the world securing trading routes and conquers territories across continents.
The Middle East was no exception. The thirst to discover new worlds and secure new business ventures encouraged people to establish new routes, like the Silk Route. The Silk Route was an ancient network of trade routes that were for centuries central to cultural interaction through regions of the Asian continent connecting the East and West, stretching from the Korean peninsula and Japan to the Mediterranean Sea. Crossing the Red Sea, the Indian Ocean, and the Persian Gulf.  Boat manufacturer had to build boats, which needed to be larger in size and crew. Boat builder became more experienced in crafting sea and ocean-faring vessels. Vessels manufactured in Middle Eastern countries like Yemen and Oman became known as Dhows.
Typically sporting long thin hulls, dhows are trading vessels primarily used to carry heavy items like fruit, fresh water or merchandise, along the coasts of Arab states in the Persian Gulf, East Africa, Yemen and coastal South Asia.  Larger dhows have crews of approximately thirty, smaller ones typically around twelve. Till today these dhows are still crossing the Persian Gulf bringing goods from the Middle East to Iran, Pakistan, and India.
The dhow craftsmanship is the heritage of all Middle Eastern yacht builders and motor yacht manufacturer. Over the past three decades, manufacturers in the Middle East started to develop boats and yachts, which increased in length and improved in overall quality. Advancements in material technology allowed manufacturers to expand their imagination. Two, three and four deck luxury yachts with pools, vast living areas, expandable balconies, hydraulic cranes, party decks, private cinemas and many more features are leaving shipyards and are stimulating boat sales. Potential and existing owners of such vessels are becoming increasingly demanding and are challenging boat, yacht and luxury yacht manufacturers to expand their horizon.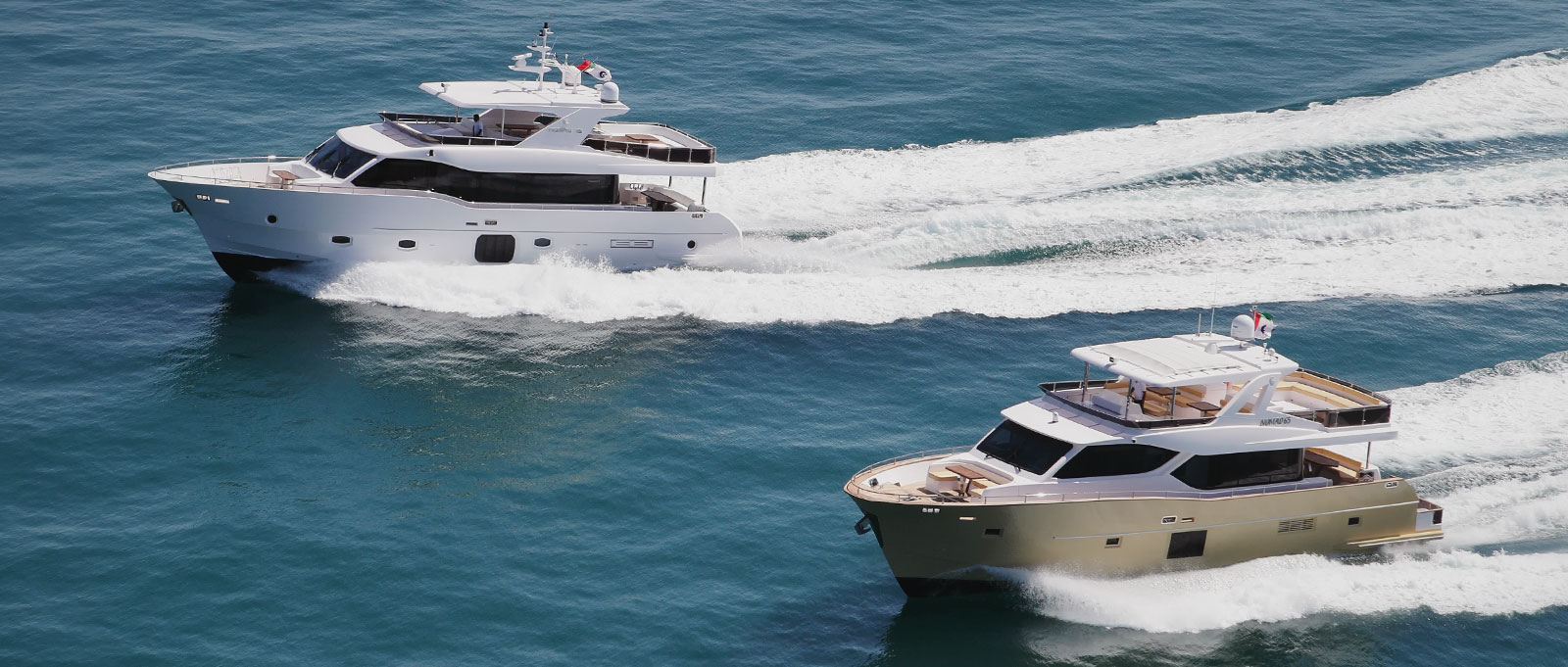 The Middle East, and here the UAE is home to some of the best luxury yachts makers in the world. From high performing family fishing boats, sporty cruisers to modern luxury yachts, all of these boats and yachts are produced in the UAE and are part of a modern line-up of vessels, which have no competition to fear.
Original Article here: http://www.sooperarticles.com/business-articles/manufacturing-articles/yacht-manufacturer-middle-east-1574020.html